Have you ever tried yoga? How did it feel? For some first-timers, it may feel "boring" or not "intense enough." But for these women,
yoga
was a complete game changer – taking away their health issues and pain; while offering healthy aging and mental strength in return.
This International Day of Yoga, Etimes Lifestyle spoke to women in their 50s, who couldn't stress enough on the life-changing role of yoga in their journey.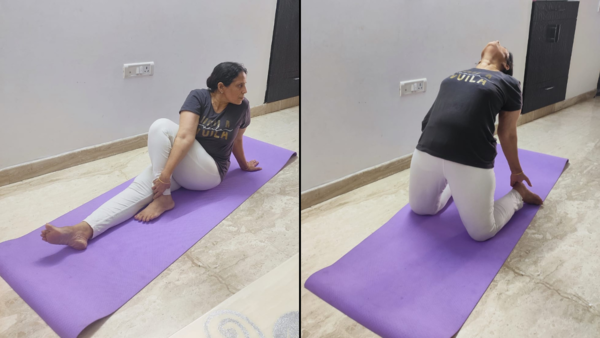 Pooja Taneja, 57, started practicing yoga 22 years ago. Having type 2 diabetes, she found yoga as a blessing.
"I saw people doing yoga while walking in the park one day. I also got interested in joining the yoga class, seeing the numerous health benefits," she shared.
Sharing how it helped with her diabetes, she added, "I have got so much relief from yoga as I have been able to get rid of the problems related to diabetes. I cannot ever imagine letting go of my yoga practice."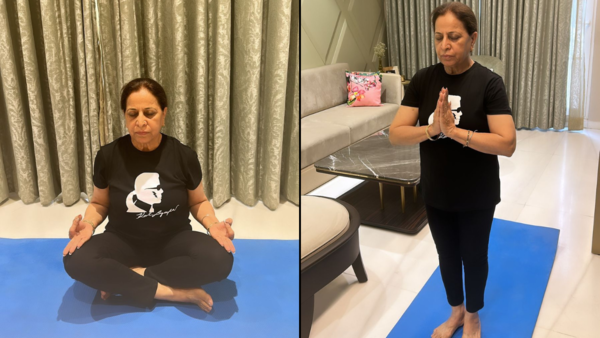 Veena Manchanda, 54, has been practicing yoga since 2004. People are surprised when she reveals her age to them, and she credits the healthy aging to yoga.
"My weight is well-maintained- around 52-53 kg. Yoga helps me to stay active throughout the day. I can climb the stairs 10-12 times in a day.
Sharing how yoga paved the way for a fuss-free menopause, she shared, "Many people face difficulties and complications during menopause. My yoga teacher had already told me that if I continued with my yoga practice regularly then I would get through menopause smoothly and that is exactly what happened. I had no troubling symptoms or spotting during menopause."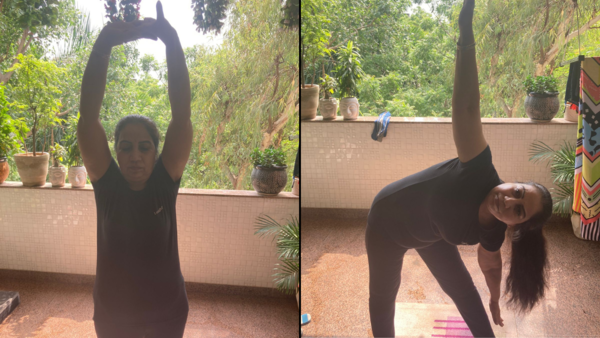 Sheelu Batra, 62, has been practicing yoga for the last 6 years. She was inspired by her sister and sister-in-law, who regularly practiced it and encouraged her to give it a shot for just 3 months. She started enjoying it and felt her health improving. Since then, there has been no coming back.
Regular yoga practice also helped to relieve her sciatica and lower back pain. " The pain used to be so severe that I couldn't get up in the morning, especially after sleeping with the AC on the night before. I used to feel so much pain in my legs throughout the day."
When asked if there are still days she doesn't feel like doing yoga, Batra shared, "Yes, it happens sometimes, especially if I have any body pain or headache. But I just push myself thinking I have already paid the fees for it so let's do it anyways. Then the pain vanishes during the practice, always."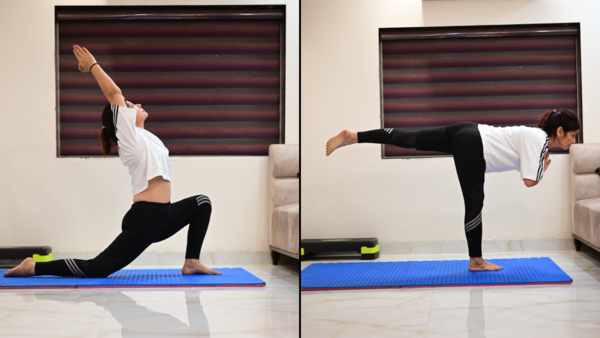 Suman Grover, 50, started practicing yoga at the age of 43. "I used to think yoga was not a serious workout. It was after having a back injury that I realized the power of yoga."
Grover shared that her back healed after regularly practicing yoga under an instructor, and she started enjoying this form of workout, which also improved her flexibility. She also started a career as a yoga practitioner.
Further, she felt her mental health improve tremendously. "My childhood wasn't easy so I was quite emotionally weak. After marriage also, I always focused on keeping others happy and failed to pay attention to my deteriorating mental health."
However, meditation helped her regain control. "Practicing focus on the breath helped to control my mind. This helped to control my emotions automatically and my mental health started improving."
She concluded by talking about the role of nutrition for good health. "In the morning, most of the time I eat fruits, poha, and oats. Lunch consists of roti, chawal, daal, sabzi, salad, dahi or chaanch. I finish my dinner by 7 pm, eating foods like sauteed veggies, paneer bhurji or soya chunks. I make sure to eat only when I am hungry as well as follow portion control."