Every morning, 104-year-old Vivian Levy gets into a taxi and heads to the gym for a 45-minute session of her favorite exercise — swimming.
She does laps using the backstroke, working out alongside people who are a fraction of her age.
When asked how she stays motivated to exercise on days she doesn't feel like it, Levy says that concept doesn't exist in her mind.
"There's no such thing. I get up every day and I go swimming," Levy tells TODAY.com. "I always feel like it. … I've done exercise all my life."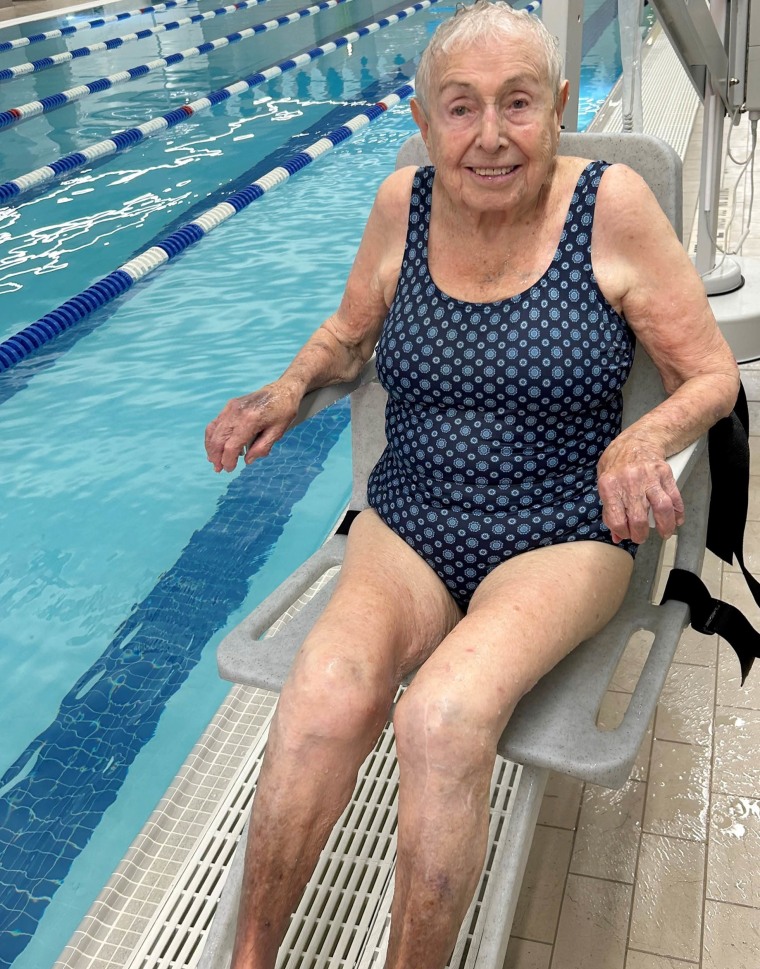 The centenarian, who swims at the pool in Life Time Dumbo in Brooklyn, New York, is the oldest Life Time member in North America, the gym chain says.
She lived on her own until she was 102 and now lives with her son and daughter-in-law in Brooklyn Heights. She uses an iPhone and email, and drove until she was 90.
Born in 1919, Levy has been swimming since she was 6 and took to the water when her parents brought her to Coney Island. "It's good exercise. And I just enjoy it. I like the water," she says.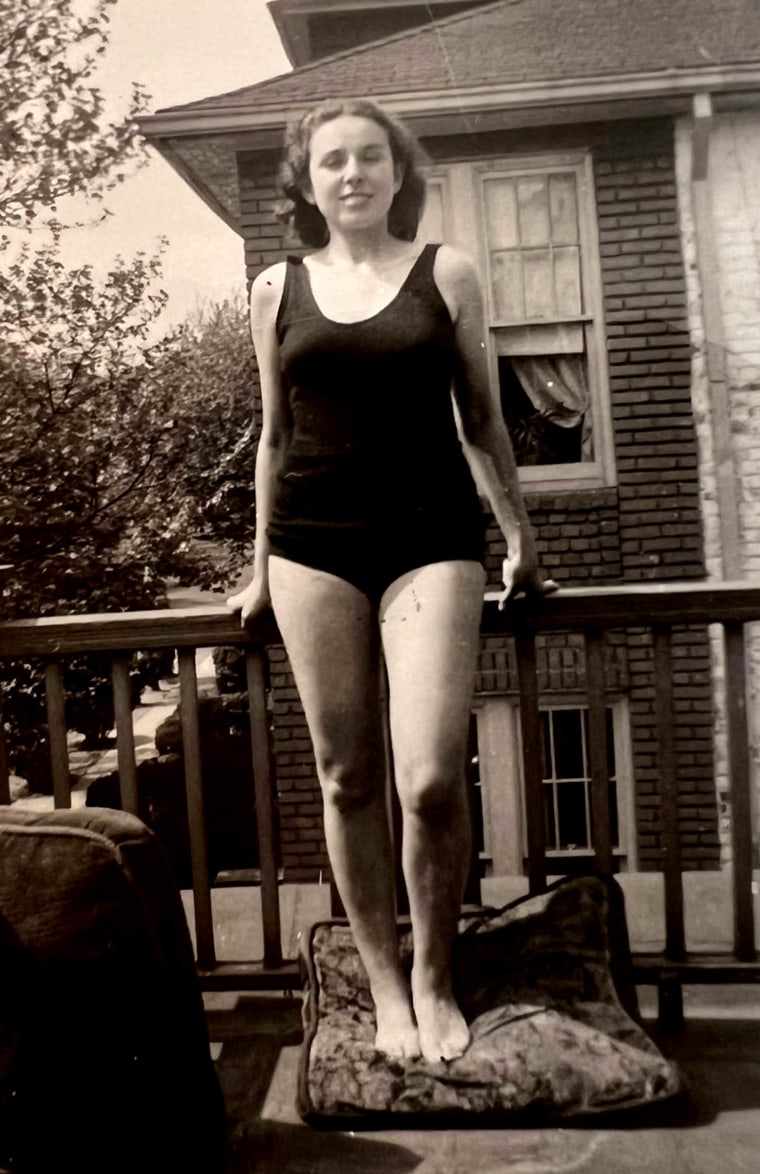 Swimming is among the best exercises for a long and healthy life, research has found. Regular exercise also may prevent brain shrinkage in older adults.
Longevity runs in Levy's family: One of her sisters lived to be 107; another died at 103.
Besides having good genes, here are her simple tips for a healthy long life:
Keep moving
In addition to swimming all of her life, Levy also loved walking, bicycling and hiking when she was younger. She also played tennis and volleyball.
"(Exercise) makes me happy, and it's good for my body. You meet people through exercise, too. Where I go swimming, I've made friends," she says.
Don't let health setbacks get you down
Levy has a pacemaker and three stents, and she sees a heart specialist every three months. She's also been less mobile in recent months because of leg pain.
But swimming continues to be an ideal exercise because it's easy on the joints, gives her heart a healthy workout and allows her to keep moving.
Other than those health issues, she's never had cancer or other major diseases.
Levy calls herself "a slow swimmer," but she stays fit thanks to her time in the pool.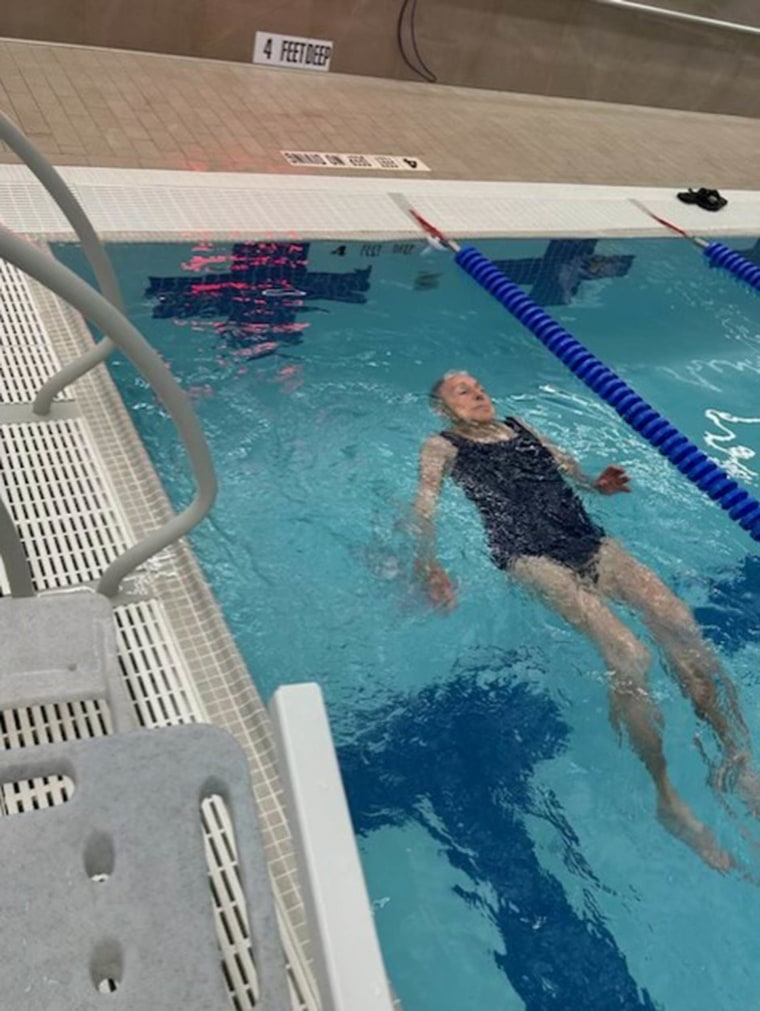 Stay social
The retired teacher says she's always been active physically, socially and politically.
"Be interested in things and what's going on around you and people and in the world," she advises.
"Brooklyn Heights is lovely. I walk out of my house and I meet people. And there's a lot going on here."
When Levy turned 104 in July, she attended three birthday parties: one at her gym, one at her senior center and one with her family.
Eat well, but make room for treats
Levy says she was brought up on healthy foods her mother cooked, including chicken soup, and meat and vegetables.
"We had three good meals a day," she recalls. "We didn't have bacon or sausages or anything like that."
These days, she simply enjoys "good food" and makes room for dessert. She likes blintzes, dark chocolate and coffee-flavored ice cream. She has a small portion of ice cream every night.
The centenarian rarely drinks alcohol but does have an occasional glass of rosé. She loves to drink coffee.
Give your brain a workout
Levy regularly did crossword puzzles, a habit she picked up during her teaching days. Now, she plays Scrabble, does Wordle, and likes the Spelling Bee word game. She reads books on Kindle.
Enjoy work and family
The centenarian went to Brooklyn College — she particularly liked chemistry — and was a public school teacher and guidance counselor for 26 years.
"I liked it very much. I would not have retired except that my husband retired," she recalls. "(I retired) so that we could spend a lot of time together, and we did. We traveled and we went hiking. And that was good."
The couple had three children and were married for 50 years before he died in 1997. Levy has also survived the death of her daughter. When asked if she's an optimist or pessimist, she called herself "somewhere in between."