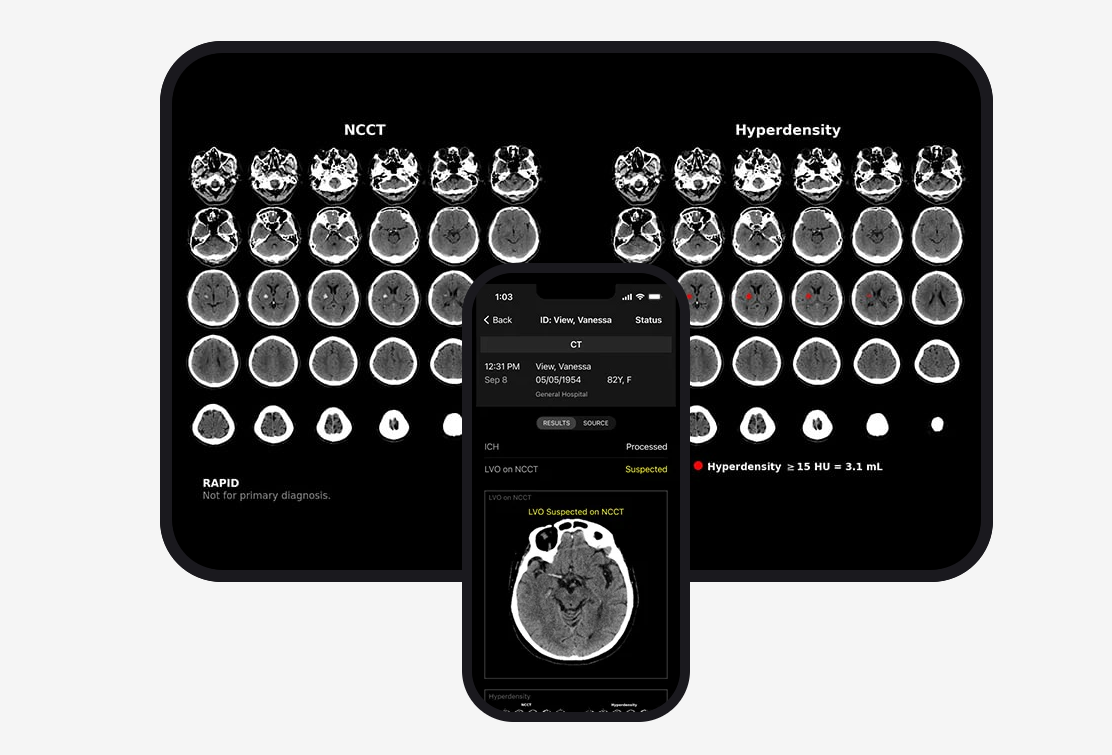 What You Should Know: 
– RapidAI, a San Mateo, CA-based digital health company developing artificial intelligence (AI) and technology workflow solutions to combat life-threatening neurovascular, cardiac and vascular diseases, today announced $75 million in Series C funding led by Vista Credit Partners, a subsidiary of Vista Equity Partners and strategic financing partner focused on the enterprise software, data and technology markets. 
– The funding aims to drive platform innovation to support more disease states and go-to-market functions to accelerate growth in new regions and product verticals.
Clinical Decision Making & Workflow
RapidAI's pioneering AI and workflow technology sets the standard for stroke care – the second leading cause of death globally. The company has built a comprehensive portfolio of stroke solutions, including Rapid NCCT Stroke – the first and only FDA-cleared medical device to detect suspected intracranial hemorrhage (ICH) and large vessel occlusion (LVO) from non-contrast CT imaging. Rapid NCCT Stroke provides hospitals of all sizes and imaging capabilities greater access to imaging and decision support to address a wider population of patients. RapidAI has expanded into new disease states with FDA-cleared modules for cerebral aneurysm management and the identification and notification of suspected central pulmonary embolism. The company is also developing additional modules for other disease states.