As the temperature rises and the sun shines brightly, summer brings a wealth of outdoor activities and opportunities to bask in the warmth. However, while we enjoy the season's pleasures, it is essential to prioritize our skin and overall well-being.
Marci Delaney, senior therapist and owner of 131 Spa in West Columbia, says the sun's rays are more intense than ever, and adopting a comprehensive summer skincare and self-care routine is crucial to keep you glowing and healthy all season.
According to Delaney, being in the South has its advantages when it comes to skincare. Although the temperatures are near 100 degrees, the high temps also come with humidity, which Delaney says is a good thing.
"We are here in the South, girlfriend; look at the humidity out there. I came in here today and thought, I'm melting, I'm melting. But it's so good for our skincare as opposed to people who are out west in Arizona," said Delaney. "It's so dry, so they have to adjust their products to the area that they are in. Now, for people who have oily skin, it affects them differently, and you have to make some adjustments. But humidity, what is what? It's moisture; it's hydration, so those are things that are good for us. If we were in a dry air environment, our skin would reflect that as well. So be thankful for this," she said.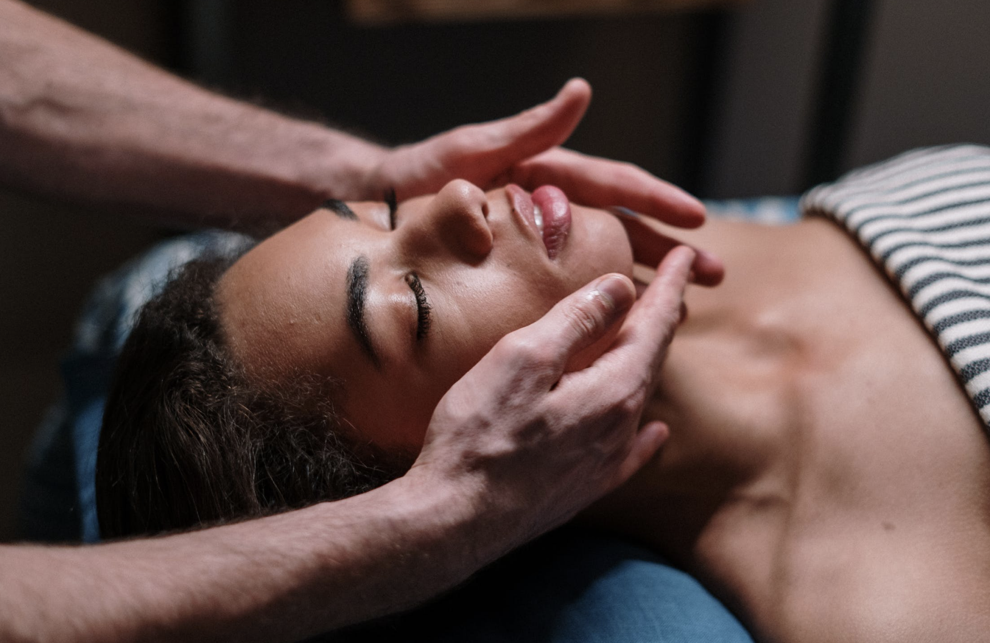 Here are a few skincare and self-care tips Delaney and other experts say will keep your skin glowing.
1. What goes in shows on the skin
Eating foods that are good for your body will help improve your skin. Delaney feels avoiding sugar and dairy will make a difference in your skin. She says dairy is not intended for adults and unsuitable for your skin, but fruits, vegetables, omega 3's, and superfoods are excellent for the skin. She added that heavy smoking and drinking contribute to aging.
2. Your 'esthetic should be your bestie,' visit an esthetician regularly 
Summer skin is exposed to a multitude of environmental stressors like UV rays and pollution. To combat the damage caused by these factors, integrate antioxidants into your skincare regimen. Delaney says the first step is to find an esthetician and develop a relationship. She feels everyone's skin is different, and an esthetician will better advise you about which products and skin care regimen is best for your skin. To sum it up, Delaney feels that your 'esthetic should be your bestie.'
3. Hydrate, Hydrate, Hydrate
Keeping your body well-hydrated is essential during the hot summer months. Drink plenty of water throughout the day to prevent dehydration and maintain supple, healthy skin. Besides water, you can also enjoy natural fruit-infused drinks or herbal teas to add variety to your hydration routine.
5. Exfoliate Regularly
Exfoliation helps to remove dead skin cells, unclog pores, and improve the absorption of other skincare products. For the summer months, consider using a gentle exfoliant with natural ingredients. However, do not overdo it—exfoliate your skin no more than 2-3 times a week to avoid irritation.
6. Moisturize Wisely
Even though summer can be humid, it does not mean you can skip moisturizing. Hydration is essential to keep your skin healthy, especially if you spend time in air-conditioned environments that can dry out your skin. Opt for a lightweight, oil-free moisturizer that won't feel heavy or greasy during hot days.
7. Protect Your Eyes and Lips
The skin around your eyes is delicate and vulnerable to sun damage. Invest in a good pair of sunglasses that offer UV protection to shield your eyes from the sun's harmful rays. Do not forget about your lips either—use a lip balm with SPF to moisturize and protect them from the sun.
8. Stay Active Safely
Summer is an excellent time to engage in outdoor physical activities. However, to avoid the peak heat, schedule your workouts during the cooler parts of the day, like early morning or late evening. Wear breathable, moisture-wicking clothing to stay comfortable and protect your skin from excessive sun exposure.
10. Practice Mindfulness and Relaxation
In the midst of summer fun, remember to take time for yourself to unwind and relax. Whether meditation, yoga, reading a book in the shade, or spending quality time with loved ones, engaging in activities that bring you joy and peace will contribute to your overall well-being.
Conclusion
Summer is a time to revel in the joy of the outdoors, but it is crucial to prioritize your skin and well-being. Following these summer skincare and self-care tips ensures your skin remains healthy, radiant, and protected throughout the season. Embrace the sun's warmth responsibly, and enjoy all the beauty and fun that summer has to offer.
For more information about Marci Delaney and Spa 131, visit spa131.com.