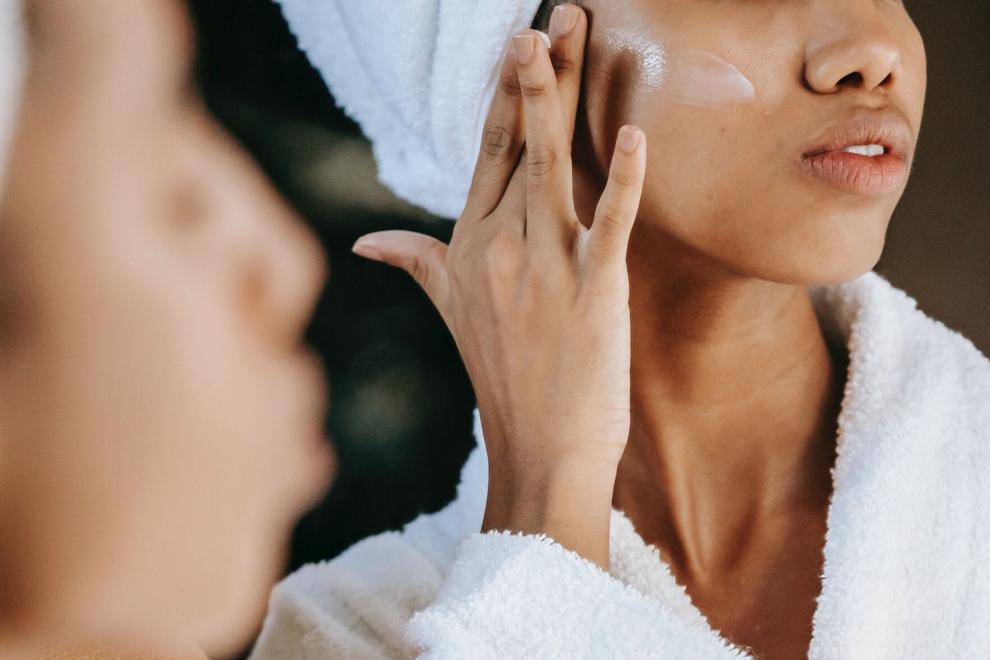 As the leaves change color and the air crisps, it's time to give your skin care routine a little autumnal TLC.
Akin to how you switch up your wardrobe for the season, your skin also needs adjustments to stay glowing and healthy. Recently, 425's style and wellness columnist, Andrew Hoge, appeared on KING 5's "New Day Northwest" to share seven tips to keep your skin in tip-top shape during chilly fall months. Read on for his insights.
---
Opt for a thicker moisturizer: Switch to a thicker moisturizer to keep skin hydrated and full of nutrients.
Consider an eye cream: If you haven't already, introduce an eye cream to your routine. The skin around your eyes is more delicate and prone to drying.
Supercharge your moisturizer with serum: Boost your skin's hydration by mixing a hydrating serum containing hyaluronic acid with your moisturizer before application.
Bring back the retinoids: If you took a break from retinoids during the summer because of sun sensitivity, now is the time to reintroduce them. Retinoids help skin cell turnover and reduce fine lines and pigmentation. 
Try a restorative mask: Consider using a restorative mask once or twice a week. Opt for masks with cooling and soothing properties instead of ones designed for extraction or intense exfoliation. Your skin may react negatively to abrupt weather changes, and a refreshing mask can help ease redness and irritation.
Exfoliate with caution: While exfoliation is crucial for eliminating dead skin cells and maintaining clean pores, try not to overdo it. Over-exfoliating can leave your skin vulnerable to harmful environmental elements. Try a gentle chemical peel instead of gritty one since it may damage your skin.
Never skip SPF: Don't stash away your SPF just because sunny days are few and far between.. Even on overcast days, clouds can trap UVA and UVB rays, intensifying their exposure during the fall and winter.